In order to gain access to the price database you have to subscribe to it first.
You can complete the subscription as follows:
"Prices" -> "Price Database" -> perform any search -> "Click here to register", you will find relevant details and you can also place your order there.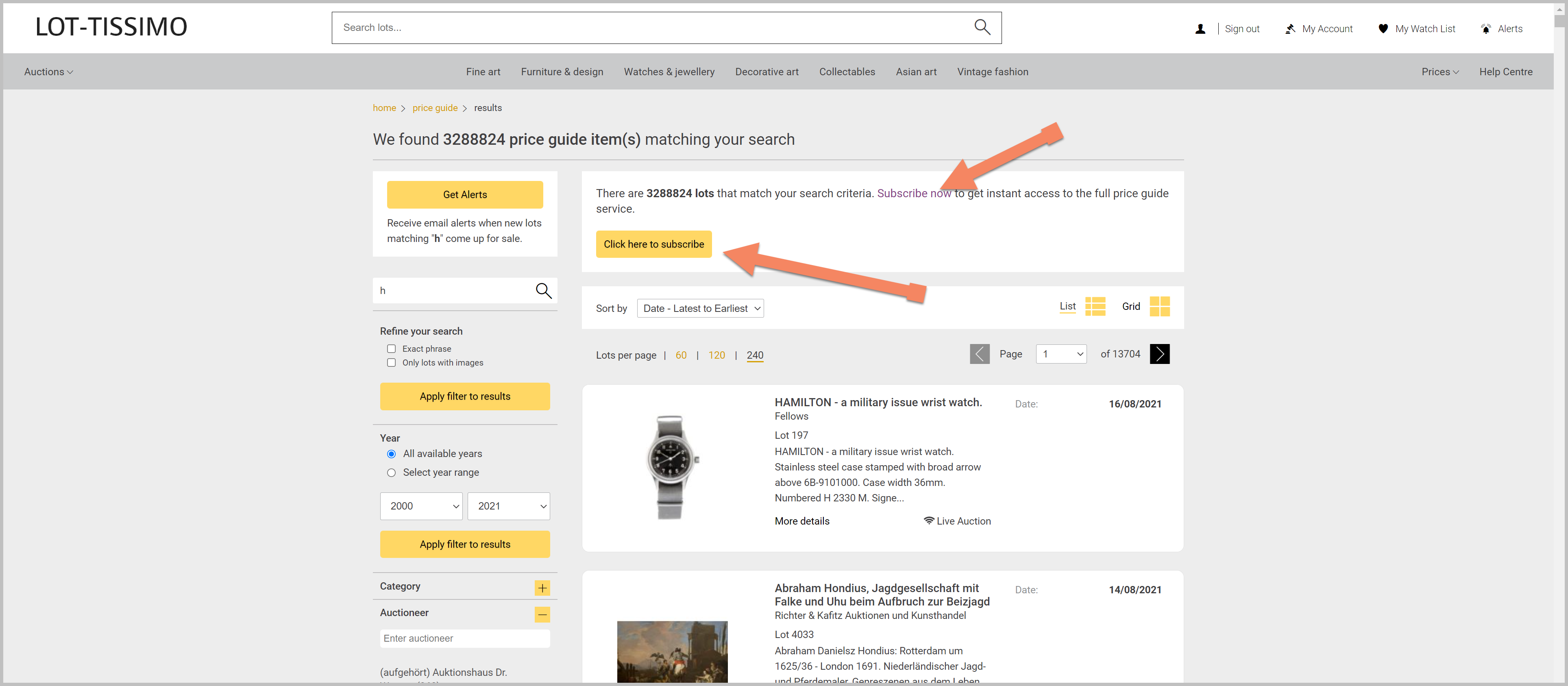 After the order process, your payment will be made by credit card. Providers have recently introduced a "two factor authentication".
Your bank can help you with queries about the verification code and the use of your credit card for online transactions.

After payment has been received, your access will be activated.
If you do not have the possibility to use a credit card for payment processing, you will find instructions here to purchase the access anyway. In this case you will receive an invoice by e-mail.