A list of your bids can be found under "My account":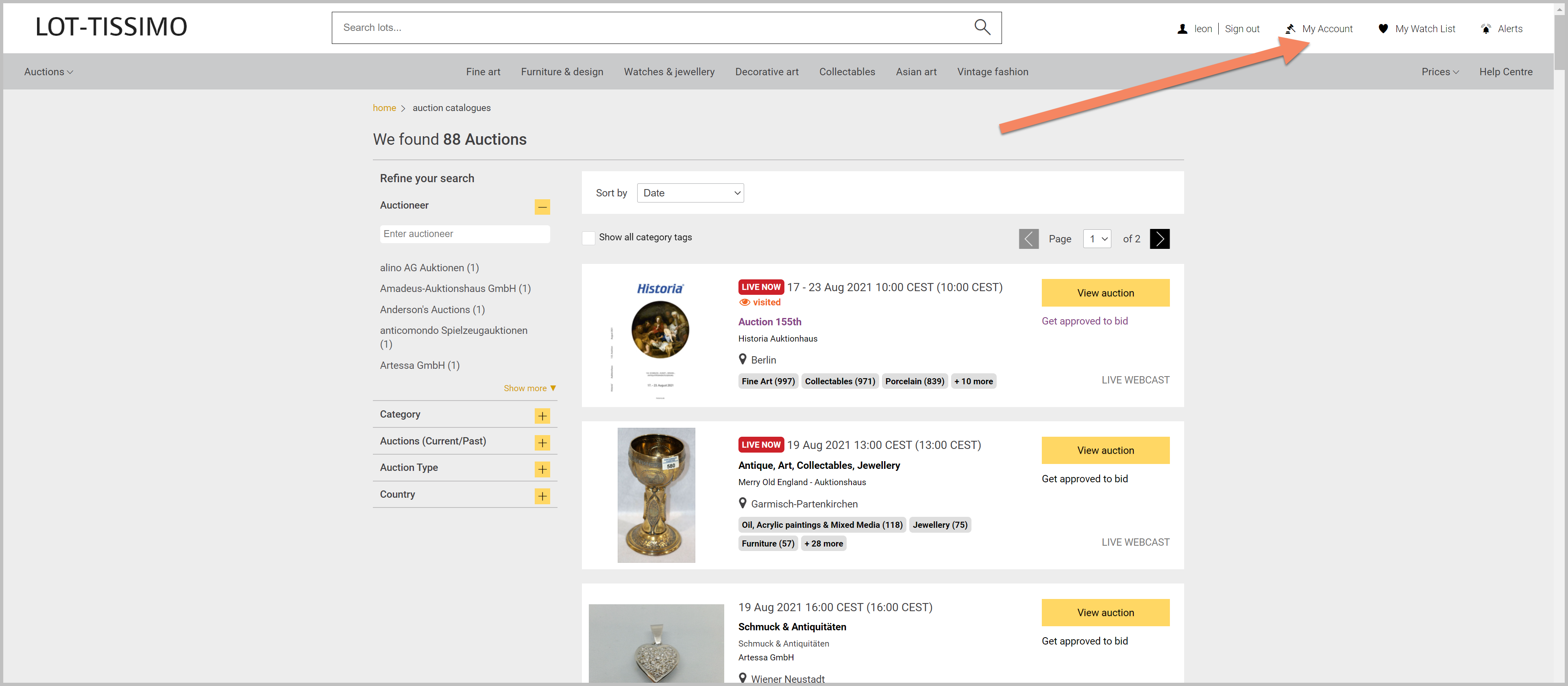 Under "Autobids" you will see a list of all autobids, as long as you have already been approved as a bidder (by the auction house). If you are not yet approved for the auction, you will see the number of bids, but will not be able to see any details yet.
You can find the "not yet approved bids" in your watch list.

You can also easily change or cancel hidden bids.
To do so, please click on "My Account", then go to "Autobids". By calling up the respective lot, you can now change or cancel the bid.